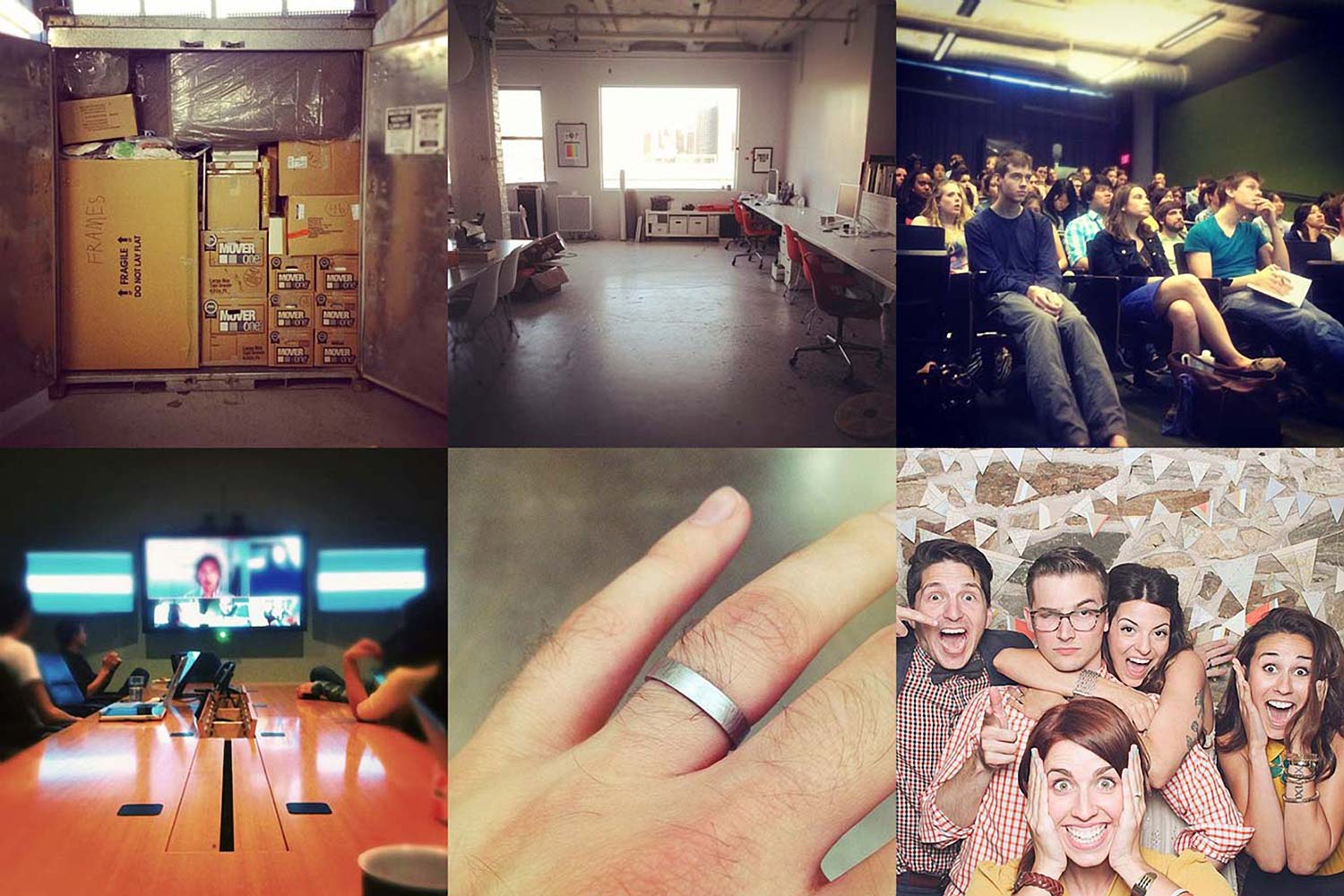 It is late on the first of January, almost the second, but I'm determined to get this post up before it is too late. Today might even be too late, but I think it's important to have something written for this past year, especially for this past year. Let's get started.
I moved to New York
After a year and a half in San Francisco, both Jen and I heard the calling of the east coast loud and clear. Even with the beautiful weather, close proximity to the mountains and beaches, and unbelievably accessible fresh food, overall, it wasn't for us. In February, we moved to New York where we feel at home more than ever. This is where I'm meant to be.
I joined Studiomates
Shortly after moving, I started renting a desk at Studiomates, which I would easily call our second home. The people in this co-working space are incredible. Working aside some of the makers I've looked up to for years still feels like a dream. The sense of community is so strong, I wouldn't give up my spot for anything.
I taught my first class
Maryland Institute College of Art invited me to teach a 2 day workshop on anything I'd like. I had the students take an existing app and redesign it. The experience was fantastic and I would love to teach more. I'll be back at MICA later this year to teach another class.
I quit my job
Two and a half years at Adobe sure taught me a lot, but most of all, my time there made it clear what I really wanted to do with my life. The urge to be on my own grew with every day and even though I enjoyed most of the projects I worked on, I constantly felt myself racing home to work on my side projects.
I started my own company
Rather than looking for a new job, I decided it was time to finally go out on my own and start a company, giving Destroy Today the focus it truly deserves. I couldn't be happier with the decision. I'm consistently working with incredible designers, developers, and companies. And it's easy to find passion for these projects because I believe in each one I take on. I also feel real ownership and responsibility. The drive to succeed is one of survival. I still have those moments of panic several times a week where I fear I'll go broke, not have a next project, or burn out. I've come to realize this stress is just part of being on your own. It never fades.
I got married
After five and a half years of dating Jen, we tied the knot in our home state of Pennsylvania. Everything went as planned—she showed up and agreed to marry me. The day was perfect and married life couldn't be better. She keeps me going and keeps me sane.
What's next?
Very soon, I plan teux ship the product that's been my life these past six months. I recently ditched Instgram with the hope of returning to real photography. I need to write more. I want to work on at least one off-the-computer project. I'd love to teach and speak more.
Let's do this.